Cloud Backup
A secure backup is an essential part of running a successful business. You need the peace of mind of knowing your information is safe and secure – something you can't get with a physical backup. You never know what might happen when you store your information in a physical location, which is why Florida IT Pros provides cloud backup services for our clients.
Safe, secure, efficient, and easy to use, our cloud backup services have proven to be game changers for our clients. This solution comes with countless benefits that our clients enjoy. If you want to get more out of your backup services, it is time to go with the cloud.
Overview of Our Cloud Backup Services 
With both file- and folder-level backups for our clients, Florida IT Pros makes it easy to backup data with a simple click of the mouse. Along with the backups, this system includes easy data restoration and long retention periods so you can grab your data as needed. Also, we go with industry-best standards for encryption so you don't have to worry about security.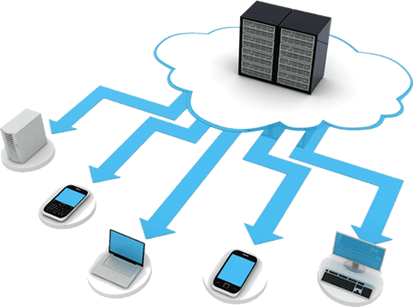 Most importantly, you don't have to pay for expensive technology with the cloud backup system. While your competitors are feeding money into pricey infrastructures to house their backup systems, you will keep all of your information on the cloud, where it should be. This is the affordable solution to your data issue. You will spend less, and your data will be more accessible and secure.
Highlights
This system has several exciting highlights worth exploring. Contact Florida IT pros to get even more information about this system.
Self-Service or Automatic Backups
One of the best things about the cloud backup system is that it puts the control in the end user's hands. You can turn the backup service on and off at any time, or you can let it run on autopilot. Simply determine how often you want your backup system to run, and it will take care of the rest. It's as simple as that.
Easy Restores
Backups should be easy to access, but that isn't always the case when you have an off-site data recovery facility. It's a cinch with cloud backups, though. You can easily recover data at the file and folder level. Data are stored for a set period. As long as you are within that window, you can bring the data up easily. We will train you so you know exactly how to access your data when you need them.
Easy Cloud VOIP
We can support any type of business. Our typical client that does not have an on-site full time IT employee is two to fifty employees. Our larger clients have up to 1800 employees who have an on-site IT employee and we help support them.
We get questions from doctors, lawyers, dentists, non-profits and financial firms who ask, "We have specialized software specific to our business can you support us?" Our answer is always yes!!  We are not software experts, we are IT experts and know how the two work together. If you have been the liaison between that specific software vendor and your business for upgrades and technical issues, we can take that burden from you. As long as you have current software support in place we can manage everything else.
The computers that run the software, the server sitting in a closet somewhere, your internet, your email, the phone system, all businesses need these core systems and we are experts at managing it all.
State-of-the-Art Encryption
You need to know your data is safe at all times, and it is when you go with our cloud backup services. We utilize industry-best encryption standards to ensure your data can't be accessed, even if there is a breach.
Digital Offsite Vaulting
Data security and accessibility are our priorities, which is why we offer digital offsite vaulting. This means we also back the data up to a second facility. We keep the data on a disc at the second facility to offer additional security.
Florida IT Pros provides IT outsourcing and managed services to help businesses manage their day-to-day IT environments without need to hire their own staff of experts.
Let Us Handle Your Backup Needs
We make the cloud backup system as simple as possible. Florida IT Pros can handle everything for you, including:
Installation

Configuration

Administration

Monitoring

Maintenance

Support
With our help, you won't have to worry about your backup system at all. We can even train you on the system so you will have a better understanding of how it works.
It's time to stop using antiquated systems and start using the latest technology. Contact us to get a quote on cloud backup systems today.